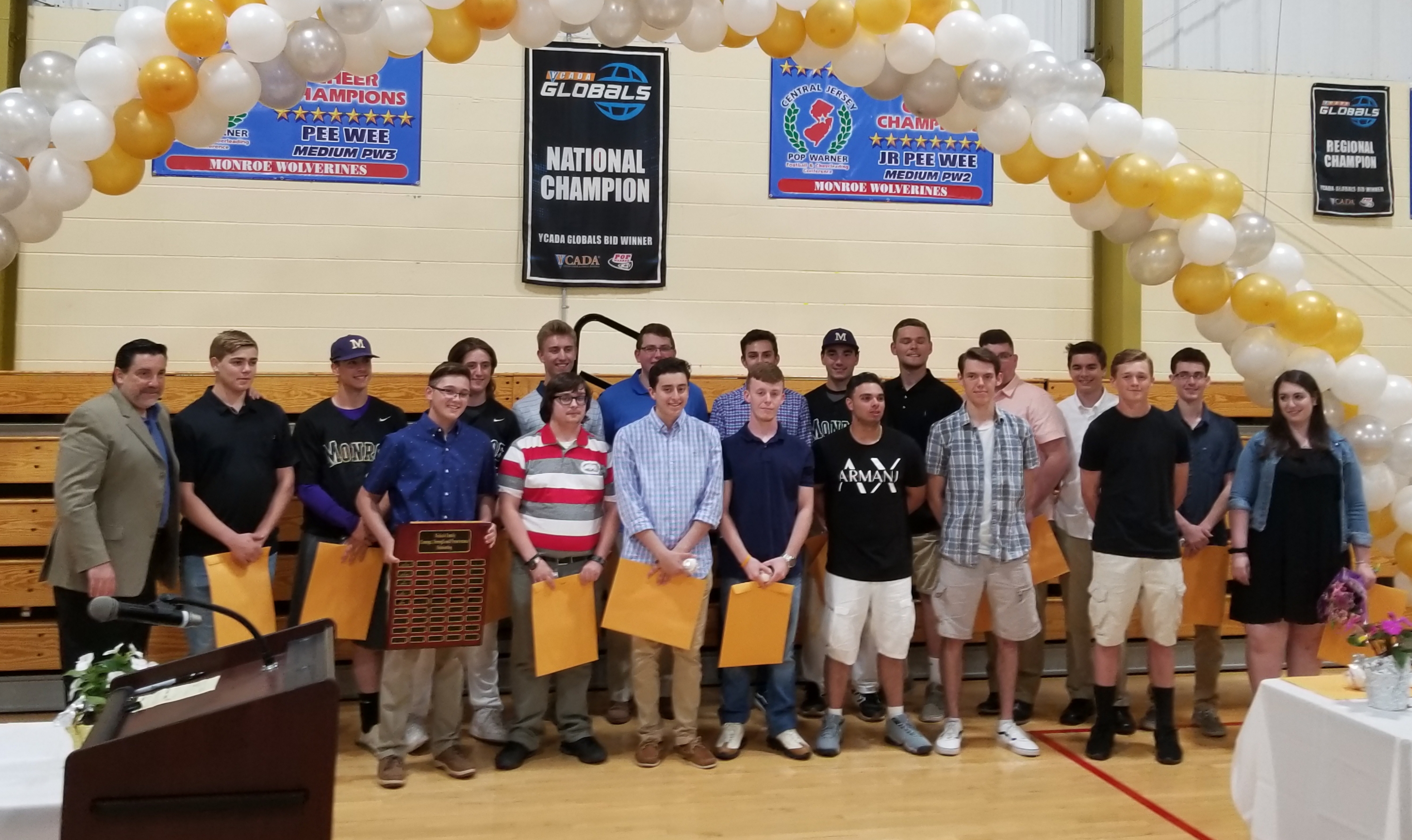 On Monday May 21st at the Rec Department Annual Scholarship Dinner, the MTBA proudly presented scholarships to 20 deserving High School Seniors who have been a big part of the MTBA Family. The MTBA is privileged and honored to help contribute to these young men and young woman's continuing education.
This year's recipients are – Joseph Barravecchio, Brian Belko, Connor Carey, Christopher Church, Michael Dalton, Shawne Eldridge, John Kennedy, Graham Kozak, Chris Krakosky, Jake Lebow, Justin Leff, Kevin Maiolo, Dylan McDermott, Nick Mindiak, Spencer Mochari, Jon Petrow, Dan Sher, Dana Steinberg, Christopher Stepnowski and Matt Zurawiecki.
Good luck to all the recipients in the next chapter of your life and continued success in all you do!